CL17+GM43 haul an eastbound freight past Kalgoorlie Loco on 17 January 1981
KA212 hauls a loaded Nickel train to Kalgoorlie, (just north of the town)on 17 January 1981.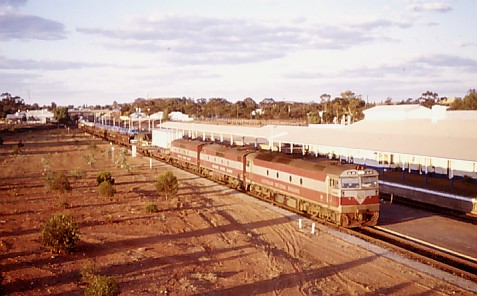 AL24+GM37+GM23 haul a westbound freight through Kalgoorlie Station on 21 August 1982.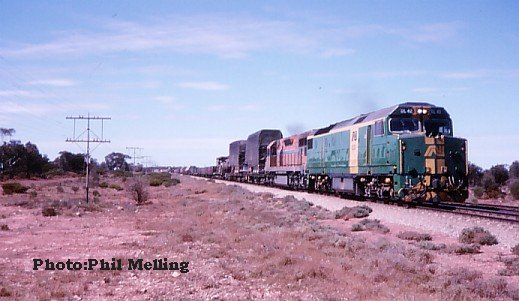 In the late 1980's Australian National had a locomotive shortage and a number of Westrail L class units were hired for the run across the desert. Here we see DL47+L271 hauling a westbound freight through Golden Ridge (East of Parkeston) on 1 October 1989.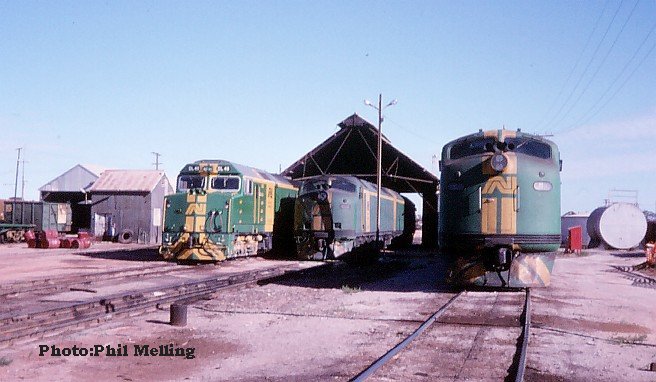 With the DL class entering service we see DL48, CL12 and GM10 side by side at Parkeston on 1 October 1989.