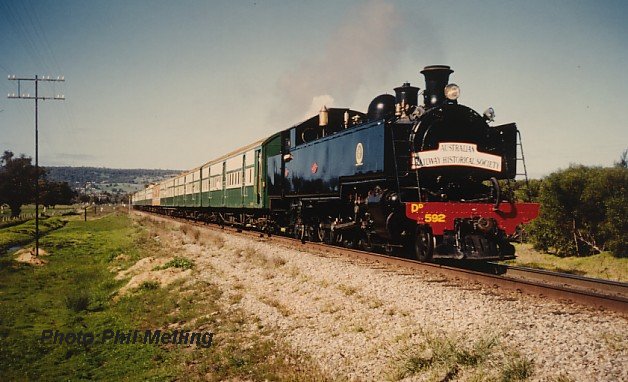 DD592 with an ARHS Tour train heads towards Kwinana, photo taken just out of Mundijong on 28 August 1988.
Although not a brilliant photo it shows V1217 and S547 also on the 15 May 1979. The S found a home at Queenscliff, Victoria, The V was not so lucky. Note the adjacent coaling stage and water tower.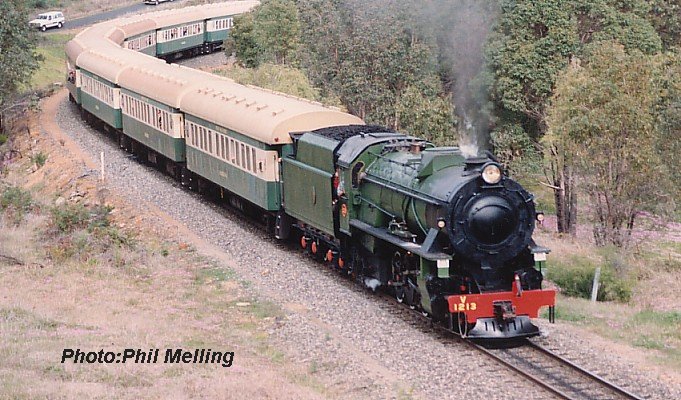 V1213 hauls an Hotham Valley Tourist Railway train through Worsley after visiting Collie for the first time since its return to steam on 7 June 1992. V1213 is now based on the Pemberton Tramway still in operational condition.
Below is a photo of W903 entering Narrogin with an HVTR train ex Perth on 26 September 1987 under stomy skies.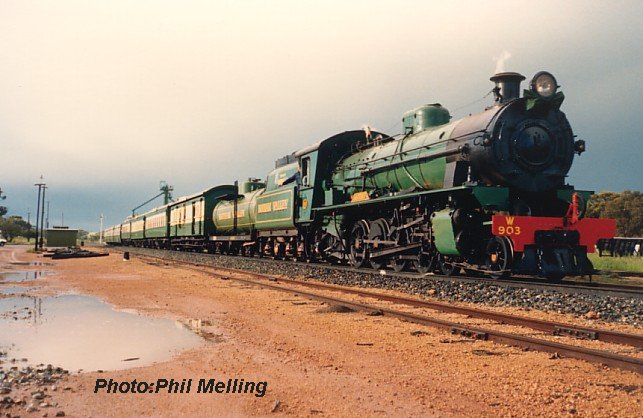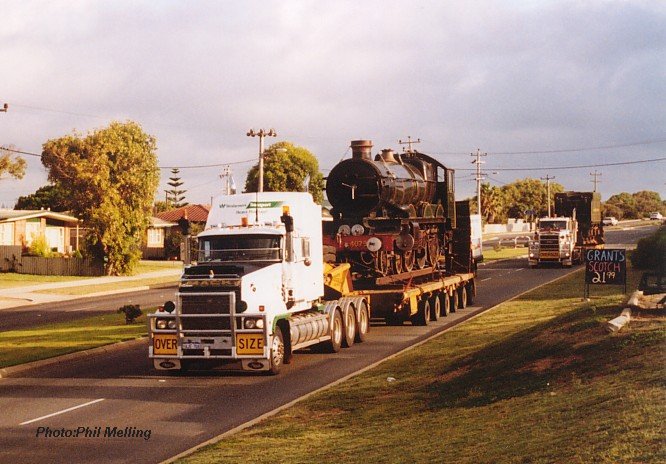 Who would have thought that we would photograph a Great Western Castle in our home town of Geraldton, 400kms from the standard gauge. Pendennis Castle is seen passing through Geraldton on its way to the Fremantle Port on 11 April 2000.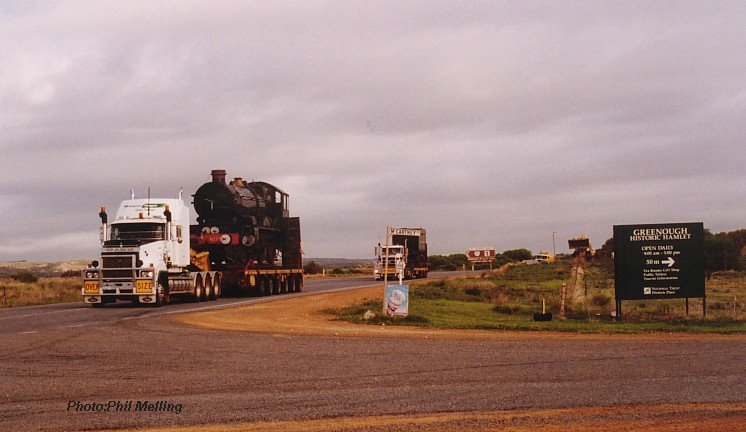 Pendennis Castle passing the historic Greenough Hamlet on the same day as the above photo, and heading for Fremantle.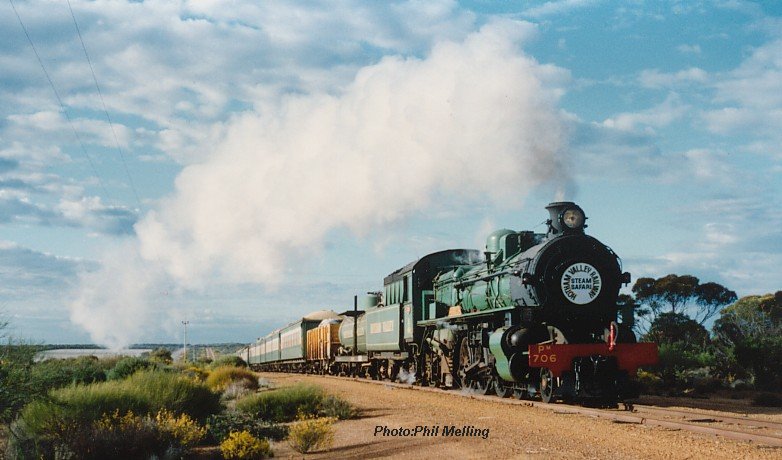 PM706 on a Hotham Valley Tour train just north of Bunjil on the Avon-Mullewa Railway on 22 August 1993. The section of railway between McLevie (just north of Dalwallinu) to Maya is now closed.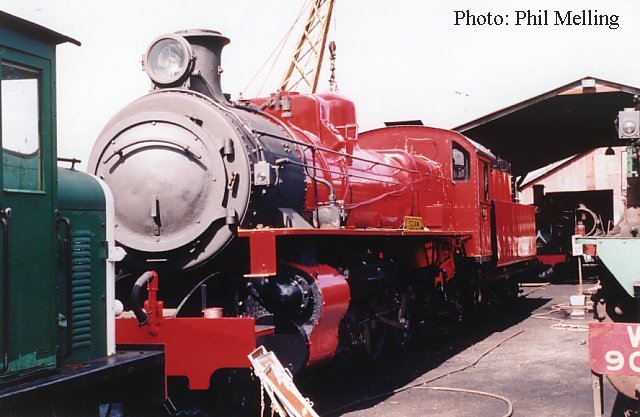 PM706 stands at Pinjarra in its new livery on the 3 of May 2002. For more information on PM706 in its new colours see the WA Railfan site in our Links page.