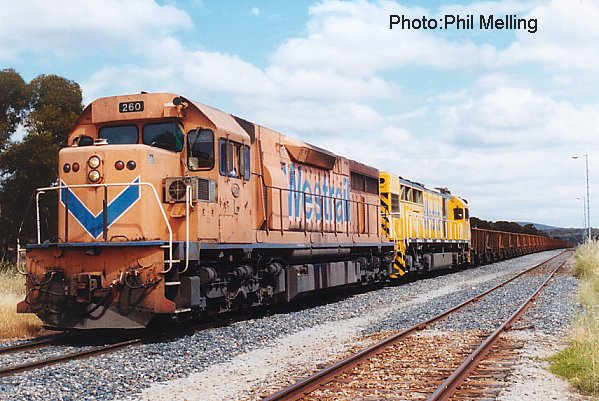 L260/Q315 with an empty iron ore train from Esperance stand at Norseman on 7 October 1998.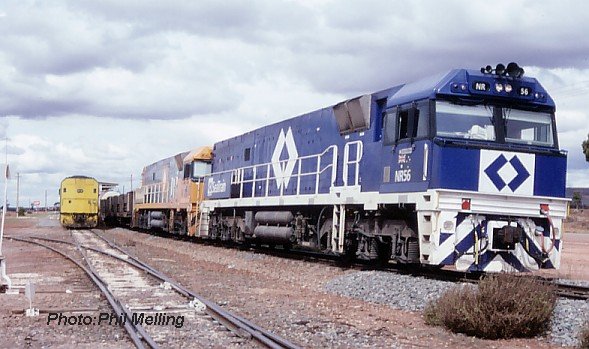 NR56+NR99 shunt at Parkeston (Kalgoorlie) prior to departing for Perth on 20 April 1998.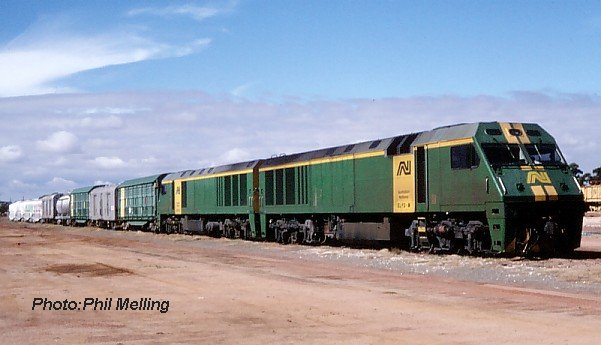 EL63+EL52 (then on hire to Australia Southern Railroad) stand at Loongana Lime's facility at Parkeston on 21 April 1998.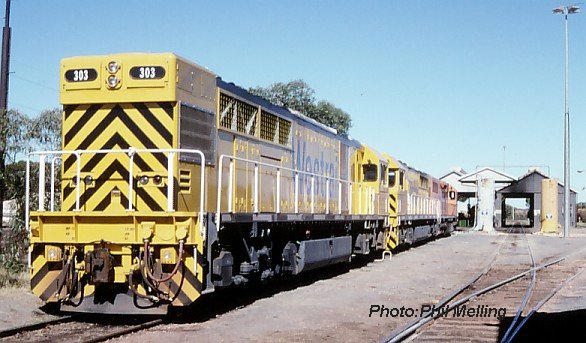 Q303,Q309 & L275 at Kalgoorlie Loco on 22 April 1998.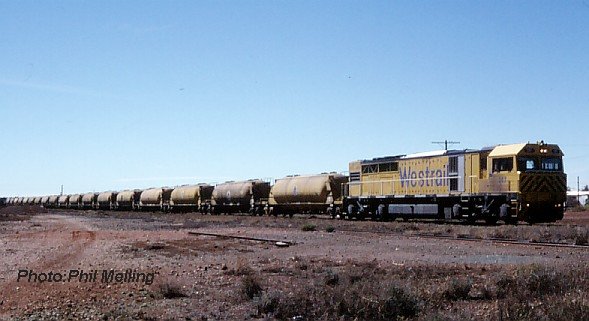 Q307 with a loaded Nickel train at Leonora on 23 April 1998.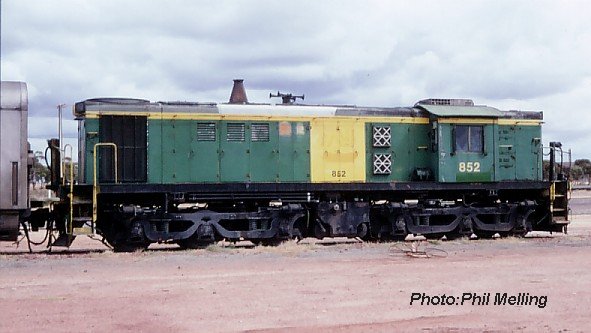 Australia Southern's 852 at Parkeston on 20 April 1998.