Here are some photo's of DA's I have taken.The DA class consists of seven locomotives DA1571-1577. DA1571-1576 are now DAZ1901-1906, DAZ1577 is now 1907 and is located in South Australia.
David Melling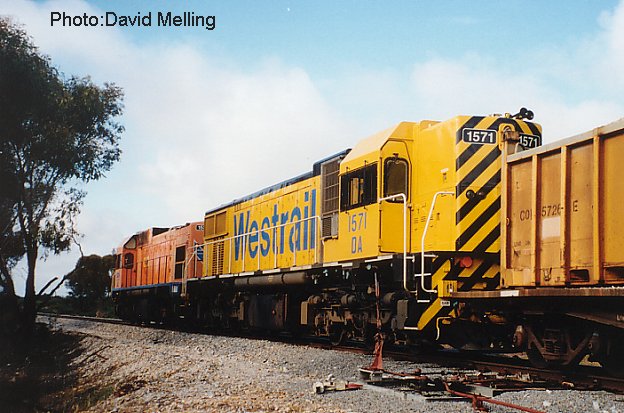 DA 1571&AB1534 at Cairn Hill on the 22 of October 2001.
AB1534 has had the Westrail painted out and AWR badge on.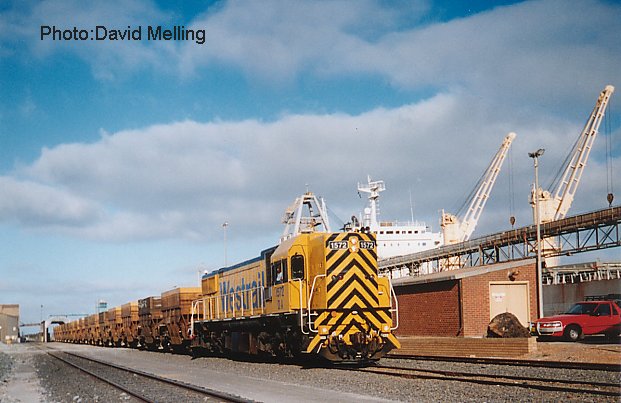 DA1572 at the Geraldton port as it had just unloaded the last few wagons and was running around. It is unusual that the talc train ran on a Monday morning into the port.The photo was taken on the 17th of December 2001.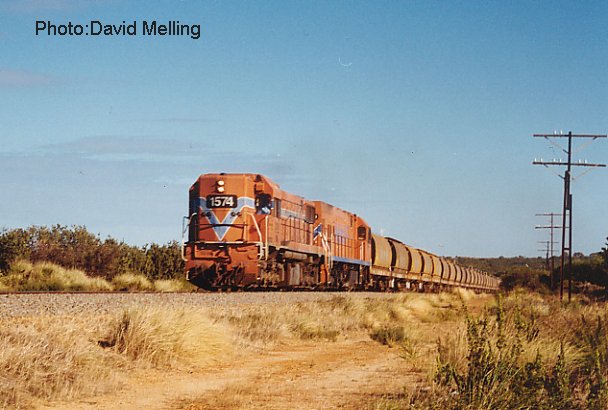 DA1574&P2003 on an empty grain train around the Northern Gully crossing loop.DA1574 is now in the AWR livery.Photo taken on the 16th of April 2000.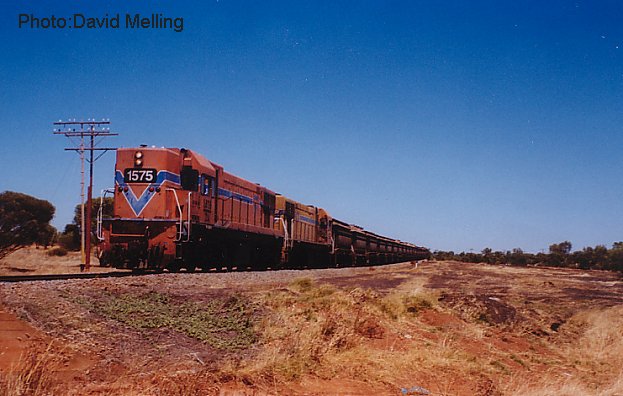 DA1575&DA1572 at Mullewa near the Morawa road crossing.The train was loading up from outside storage on the Morawa line.DA1575 is in the AWR livery as for DA1572 is in the Westrail yellow livery.
The photo was taken on the 10th of January 1999.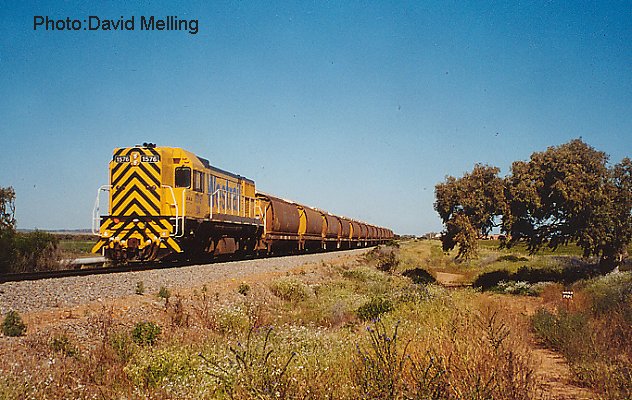 DA1576 just south of Narngulu with a short loaded Grain Train from Arrino. DA1576 was double headed with P2008 the day before but DA1576 was running on the Midland line. P2008 was on the mullewa branch line with the remaining grain from Mullewa.Photo taken on the 25th of September 00
DA1577&P2008 on the coal from Collie, it had DA1577 on as there were XW's grain wagons on as well which makes it heavier for the P'class. DA1577 is the last DA in the Westrail orange colours.
Photo taken on the 19th of November 2001