On the 8 January 1988 there was still to be found a number of rail tracks and wagons in Albany Yard. The Railway Station is hidden behind the wagons centre left.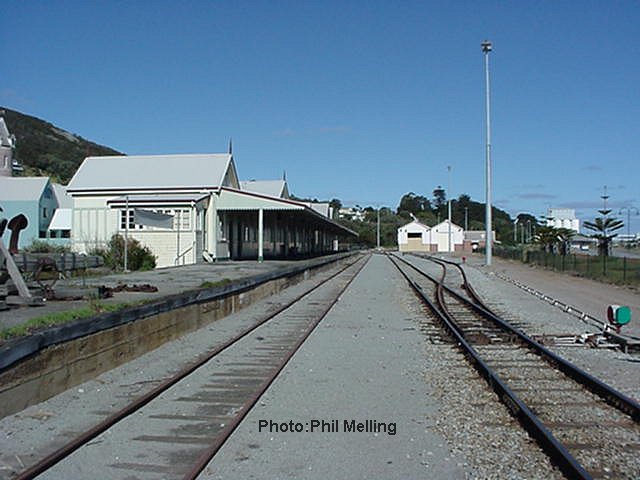 The Railway Station at Albany on the 8 November 2001. The Station is now the tourist bureau. Note the substantially reduced yard, the building at the rear right was the "new" loco depot, now used by the local fuel distributor for their road trucks.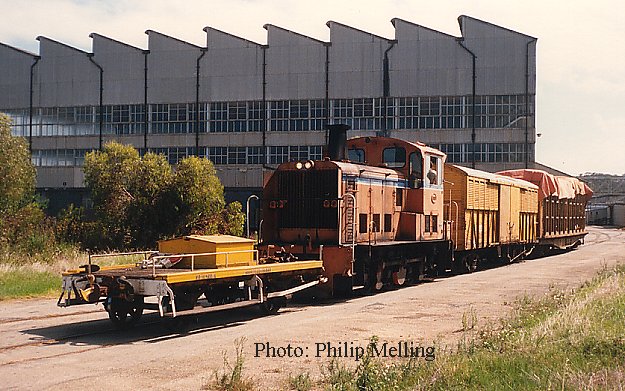 Ta 1808 is seen on 7 March 1989 shunting the Albany Woolstores, a traffic susequently lost to rail.
An over view of the new Albany Plantation Woodchip berth on 8 November 2001. The loco on the left is T 01 and on the right T 02. This was the day of the official opening of the new berth, hence the reason the train was on "display".
T 01 powers to the Port with a loaded woodchip train on the 30 April 2002.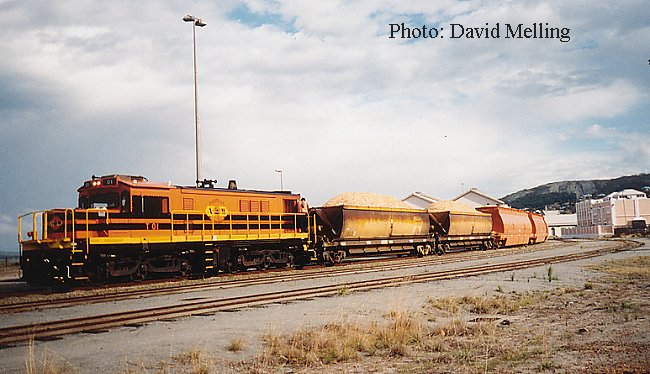 T 01 leads the woodchip train into Albany on 30 April 2002, and pauses for servicing in what remains of Albany Yard.