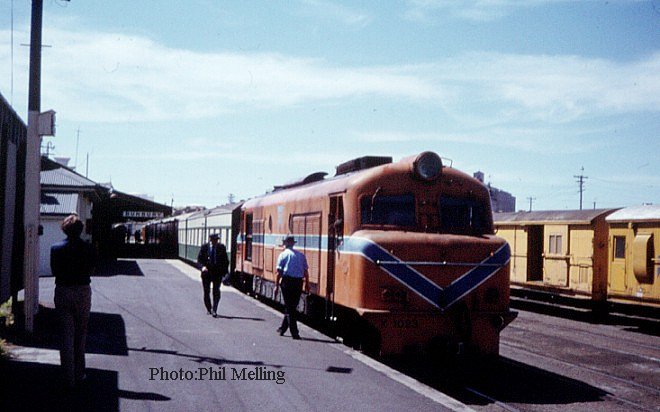 A scene changed forever yet it was once a 6 days a week regular happening. X1023 "Kariera" stands at Bunbury Railway Station with the Australind Express bound for Perth on 15 December 1979. Today pedestrians walk through this area and the yard to the right has been replaced with a 4 lane road and the rails and the modern day Australind terminate in the Bunbury suburb of Wollaston.
X1028 "Meeraman" stands outside the now demolished Wagin Loco Depot on 8 December 1981. The X class was also been cut and the line West to Collie which the X would have worked on is also closed and lifted.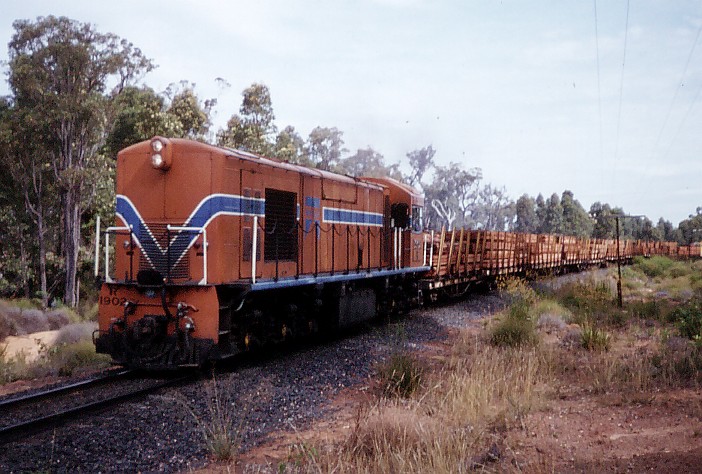 R1902 hauls a healthy load of sawn timber away from Manjimup in February 1983.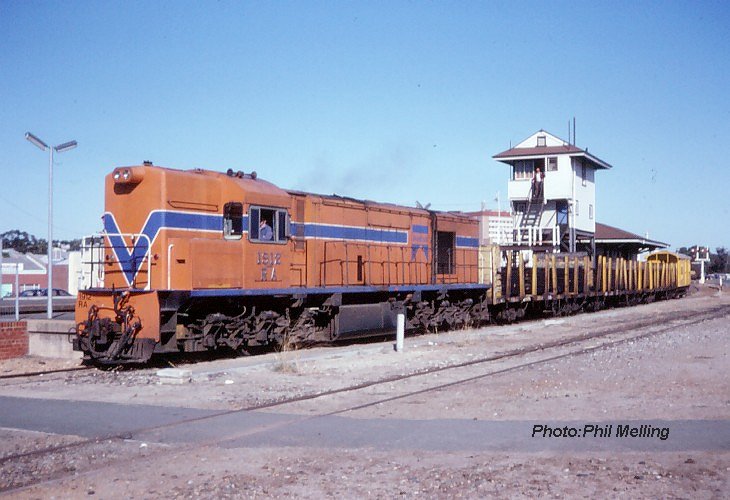 RA1912 on a sleeper distribution train at Subiaco station on 25 May 1983. The Fremantle line is as busy as ever with the EMU fleet serving an underground Subiaco station. The signal cabin has been preserved at the Bennett Brook Railway at Whiteman Park, RA1912 was not so lucky it was cut up.