There were a number of rail lines that utilised Bunbury as their local port and provided a variety of different train workings. Lines included were those to Busselton (closed), Nannup (Closed). Pemberton-Northcliffe (now Pemberton Tramway), Donnybrook- Boyup Brook-Kojonup- Katanning (closed).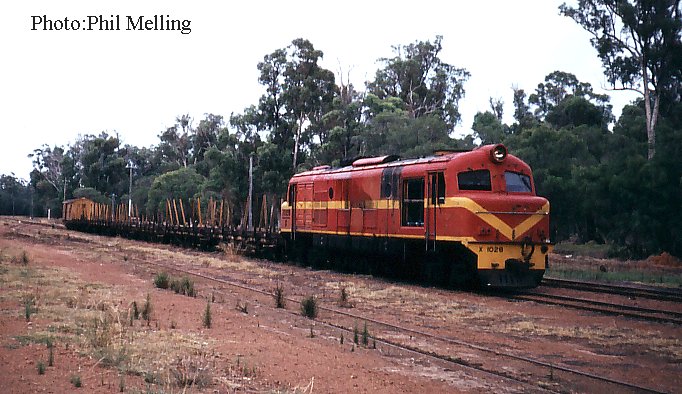 X1028 "Meeraman" hauls a train through Wonnerup (on the Busselton- Boyanup Railway) the junction for the Nannup Line with a train for Nannup on 23 February 1983. X1028 is painted in the first Westrail experimental livery.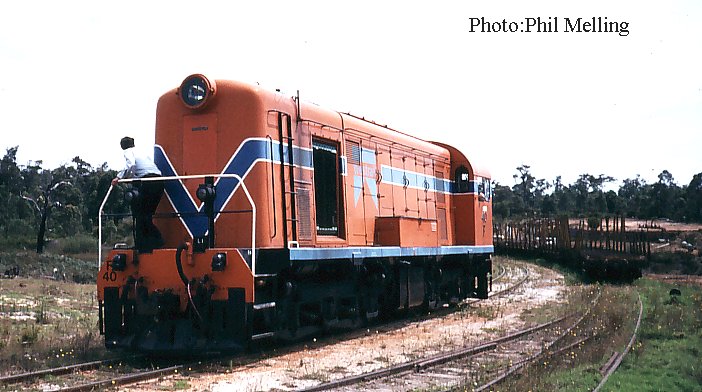 Australian Built English Electric F40 shunts the Northcliffe timber mill on 24 February 1983. F40 is privately preserved at Boyanup Museum, and Northcliffe is the southern terminus for the Pemberton Tramway (see Links page).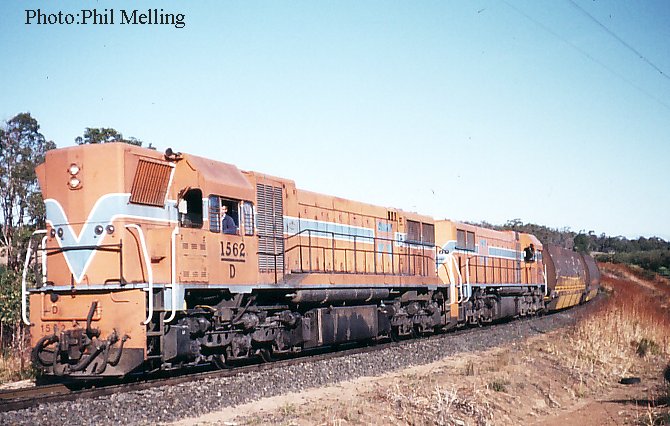 D1562+D1563 haul a woodchip train between Kirup & Donnybrook on 21 February 1983. The woodchip train is now hauled by the later built DB class units.
N1872 hauls an empty woodchip train through Donnybrook on 21 February 1983. N1872 became an NA class, then converted to standard gauge as an NB then sold to Austrac in New South Wales.
Metrovick XA1408 "Wolmeri" shunts its train at Boyup Brook on 22 February 1983. The Boyup Brook line is closed although the rails are still in place in 2002.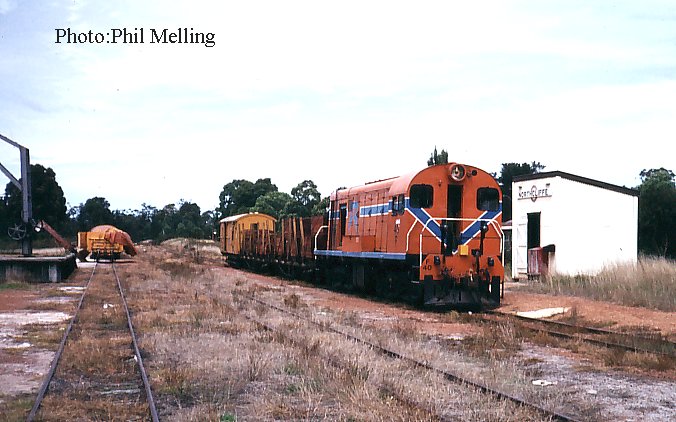 F40 pulls its loaded train into the Northcliffe siding after shunting the timber mill (above) on 24 February 1983.