3801 hauls the Bicentennial Train back to Sydney, through Windmill Hill Cutting in W.A's Avon Valley on 16 May 1988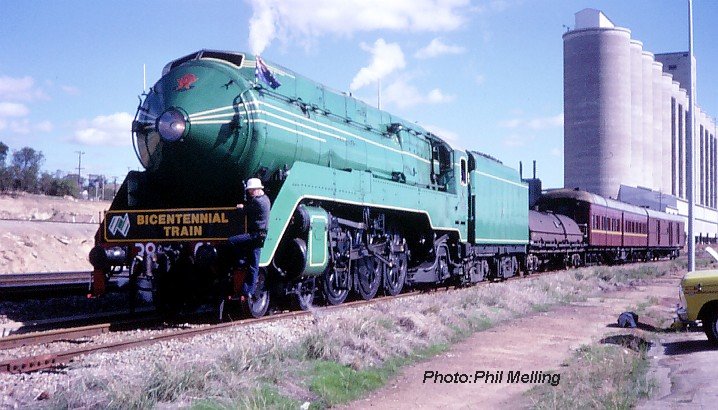 3801 shunts at Avon Yard (Northam W.A.) after being serviced on 16 May 1988.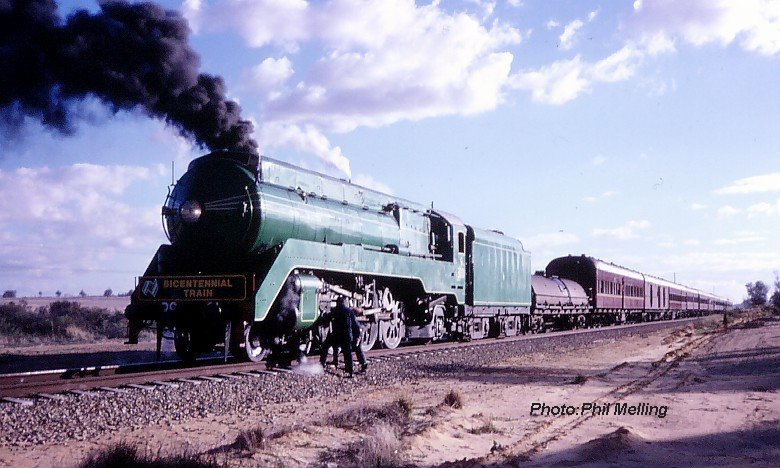 3801 and the Bicentennial train stand just west of Tammin W.A. on 16 May 1988. The 38 was being examined due to the emergency repairs that had to be undertaken whilst it was in W.A. with assistance from Ian Willis and Willis Light Engineering. Ian is now at Pemberton with his Pemberton Tramway Operation.