At the start of the decade the Perth Suburban system was not in an healthy state. In 1979 the Perth to Fremantle line was closed to passengers and up until 1983 the operations were concentrated on the Perth to Armadale and Perth to Midland lines.

In 1983 a new State Labor Government reopened the Perth to Fremantle Rail line to passengers. In 1987 Fremantle hosted the Americas Cup Yacht Races, to cater for the anticipated passenger demand stainless steel loco hauled cars from the Brisbane Suburban system were leased. The Queensland cars formed two sets of loco hauled cars, together with two loco hauled W.A. car sets and also a set of railcars hauled by a loco (as the railcar engines were life expired).

By the end of the decade the Perth system was being electrified and all the old stock would ultimately be replaced by Electric Multiple Units.The turnaround in the fortunes of the system had begun.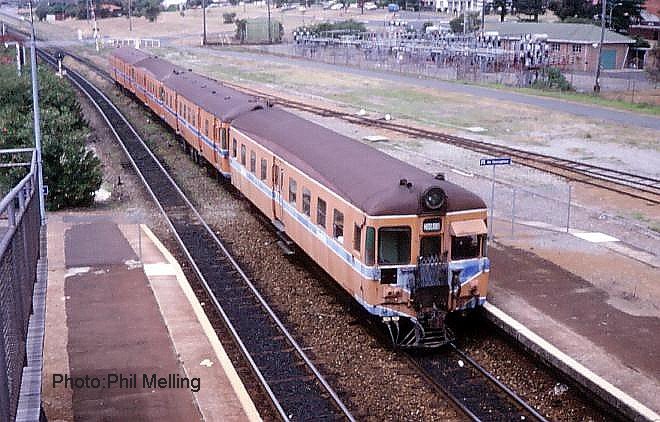 Four car ADG/ADA railcar set seen arriving Cottesloe on the Fremantle Line with a service to Perth on 30 November 1986.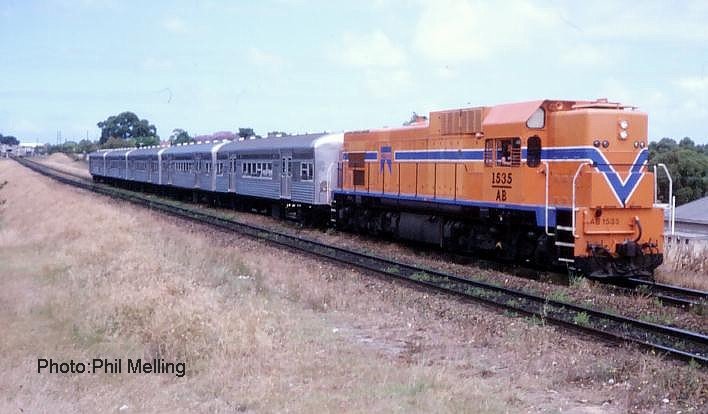 AB1535 and a Queensland set near Karrakatta (on the Fremantle line) on 30 November 1986.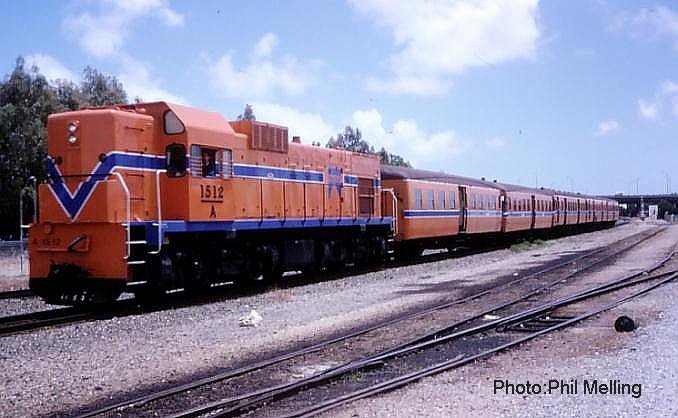 A1512 hauling a railcar set just out of Perth City Station with a train from Fremantle on 30 November 1986