Right up until the 1980's several Loco depots and stabling points existed in the Great Southern area of the then Westrail. Facilities existed at Narrogin, Wagin, Lake Grace, Katanning & Albany. Today the only stabling point (and base for train crews) is Wagin.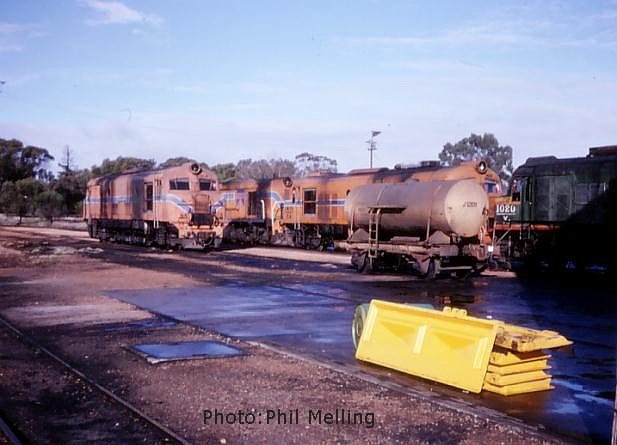 Narrogin Loco, a relic of the steam era could not accomodate all of the locomotives allocated there. Here we see XA1413, G class, XA1401 & XB1020, together with the other bits and pieces of an operating depot. Photo taken on 19 June 1983.
At the other end and in the depot proper the new Locomotive era was already present. Here we see DB1591, DB1590 photo again taken on 19 June 1983.