The Joondalup Line, this page covers the construction of the of the Perth to Currambine Railway. Nearly 10 years later it is now being extended northwards to Clarkson.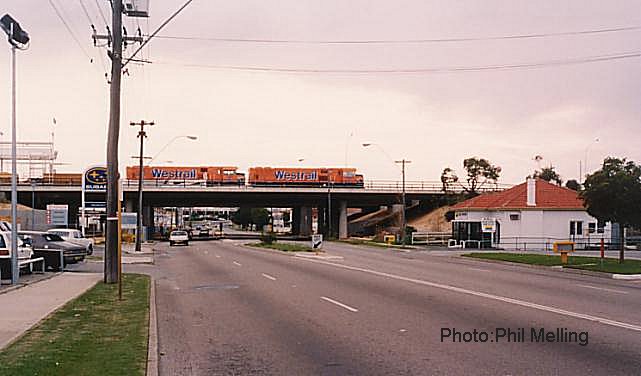 DB1584+DB1588 haul a ballast train over Scarborough Beach Road, Glendalough on 1 August 1992. Several DB's received the large logo Westrail livery in a positive public relations move as the Joondalup line runs for most of its distance in the centre of the Mitchell Freeway.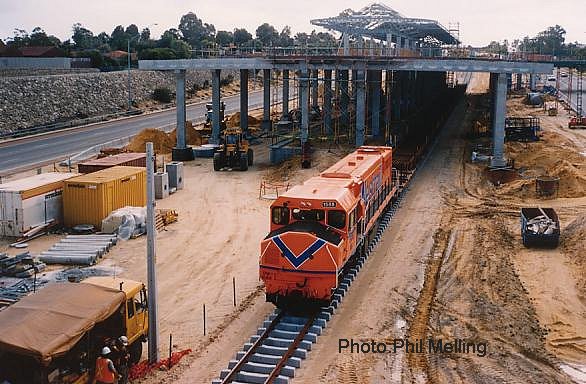 DB1588 propels the rail train the few metres to the current railhead at Warwick. The new rail/ bus interchange is well under construction in this photo on 10 August 1992.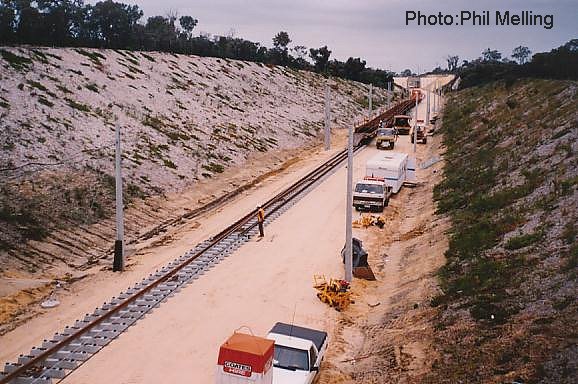 Rail is pulled off of the rail train in the cutting just south of Joondalup Station on 10 September 1992.
DB1588+DB1584 haul the ballast train over the newly laid track featured in the photo above on 14 September 1992.