This page features a selection of photos taken in March and April 1983, twenty years ago.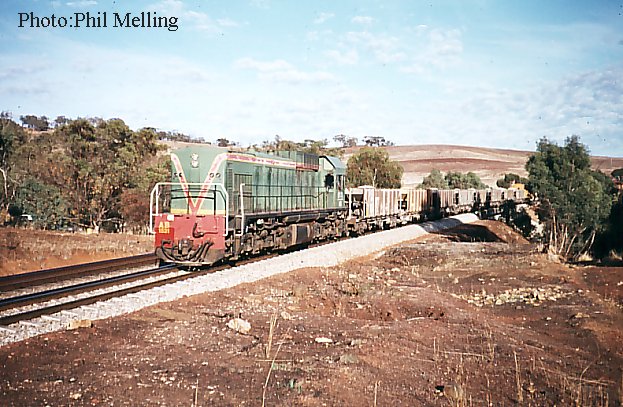 A group of railfans once or twice a year used to make a trip to Jimperding Brook in the Avon Valley to watch, listen and for some tape record trains through the valley on a Friday night/ Saturday morning. This used to be a busy night with numerous narrow and standard gauge trains passing through. In this early morning photo we see a faded AB1531 hauling a loaded ballast train to Toodyay West then onto the Miling Branch (which was being upgraded at that time with blue metal ballast). Date 26 March 1983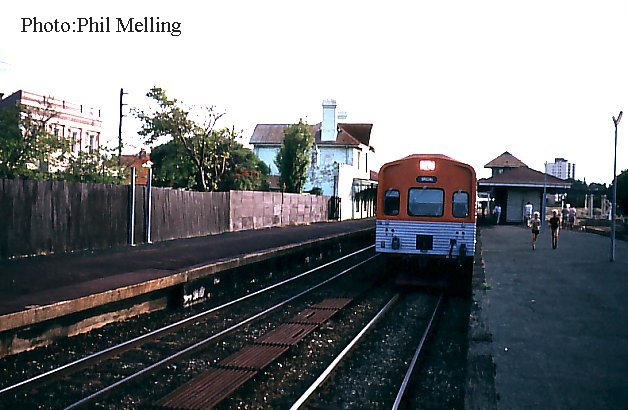 A four car ADL/ADC set pauses at Claremont, a not uncommon site during the eighties except on 27 March 1983 Claremont Station was closed as was the rest of the Fremantle line to passengers.
ADL801/ADC851/ADL805/ADC855 were part of an ARHS special, the first train permitted to carry passengers on the Fremantle line since 1979.
On 30 March 1983 much of the rail infrastructure was still in place at Claremont Station. Here we see DA1571/DA1573 hauling an empty XF train through Claremont. Some of the XF Alumina wagons were being used for grain traffic at this time.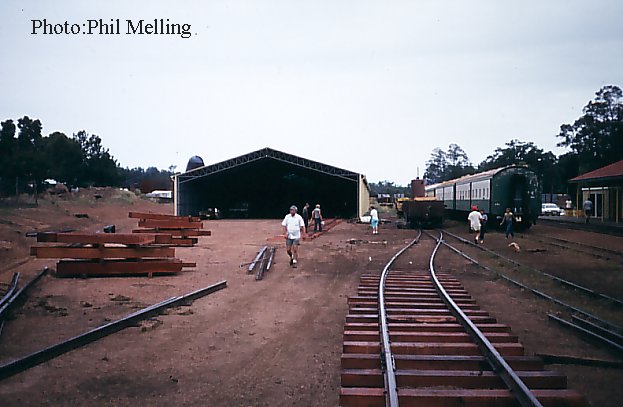 Over the first weekend in April 1983 a working weekend was held at Hotham Valley's new Dwellingup Depot. This scene taken on 4 April 1983 features some of the work we were undertaking on "new" track to serve the depot.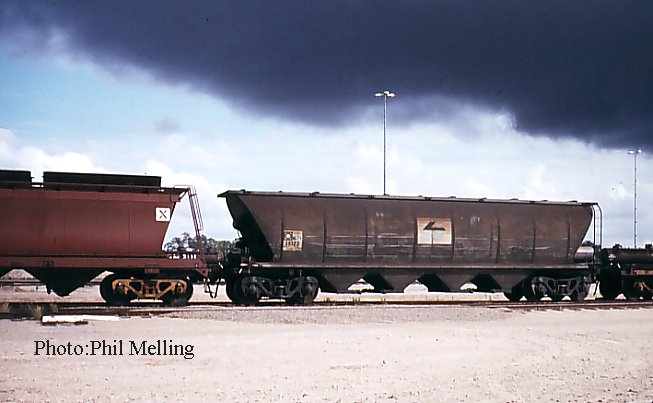 Due to a poor harvest in the east a number of grain wagons were operated interstate to transfer grain from the West to the east of Australia. Normally rakes of wagons were added to eastbound services. Here we see NGTY 36123 (I think I have the classification correct) from New South Wales at Forrestfield yard on 1 April 1983.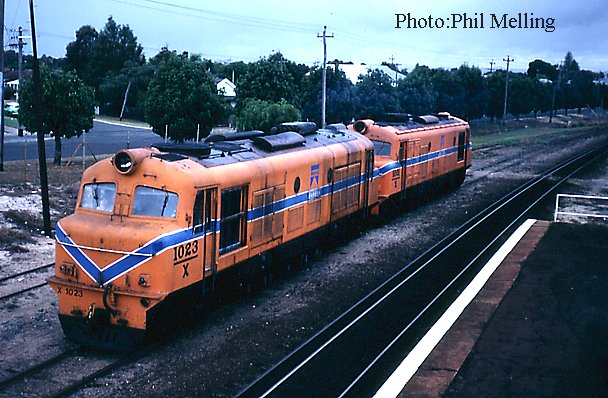 X1023 Kariera hauls X1001 Yalagonga past Bassendean railway station on 7 April 1983. The pair were heading to the ARHS Museum at Bassendean where X1001 would be left to join the museum exhibits. A comment from a journalist to me was"Which engine is being left behind?" there was certainly not much indication to give away the soon to be preserved loco. X1023 was later withdrawn and cut up.