On this page we feature a few photos of railtours and passenger trains. For those enthusiasts around in the 80's no one will forget the Daily News then Sunday Times "mega" trains organised by Kevin Pearce. These trains used virtually every piece of available narrow gauge loco hauled passenger cars, including on occasions suburban railcars.

These trains regularly ran to 20-24 coaches carrying over 1200 people. I wonder if we will ever see anything like it again.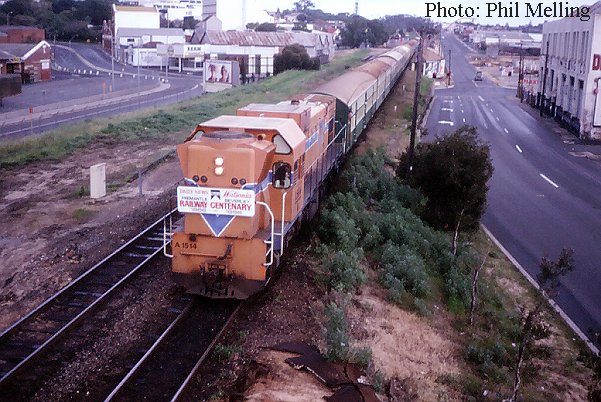 A1514 hauls the Daily News Centenary Train to Beverley. the train is seen at the old West Perth railway station on 10 August 1986. Today, the Daily News newspaper is no more, nor is West Perth Railway station (replaced by City West) and the road system is completely altered. A1514 survives in Australia Western Railroad colours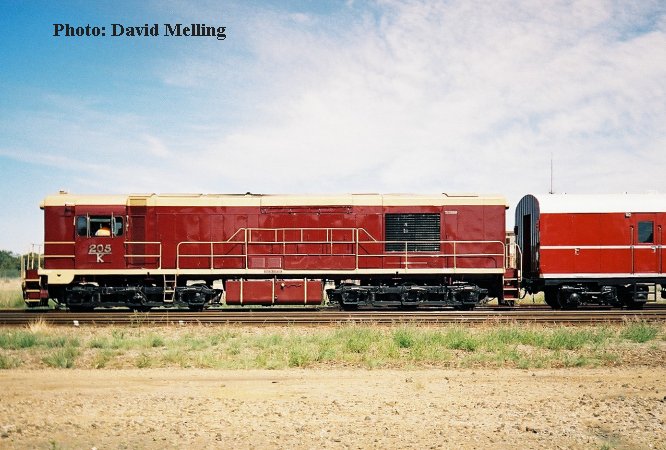 K205 hauls the "Spirit of the West" dining train through Midland on 20 April 2003.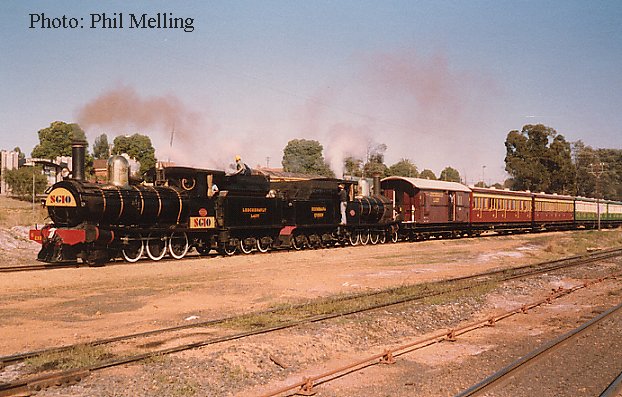 The Collie Coal Centenary saw the operation of the then Leschenault Lady passenger train from Bunbury to Collie, then several trips to the Colliery (Western No.2) from Collie. Here we see the train arriving in Collie from Bunbury on 6 March 1983.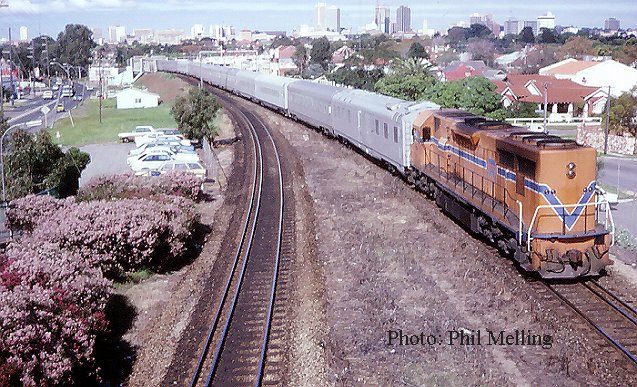 L267 hauls the empty stock of the Indian Pacific through Mount Lawley in September 1986 heading for the then Forrestfield carraige shed.