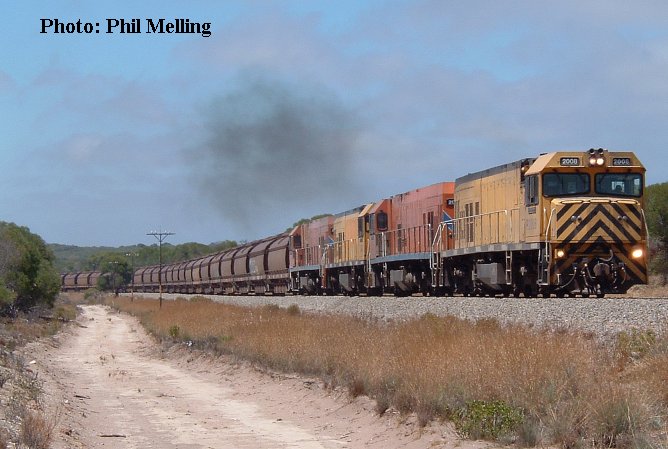 On the 8 February 2004 we headed to Dongara to photograph firstly the coal train, then the mineral sands. Both trains contained multiple unit combinations that are not the norm in the Geraldton area. First we see P2008/P2015 hauling P2002/P2003 on a combined coal and grain train with a few empty iron ore wagons on the back(around 80 wagons). Photo taken south of Bookara.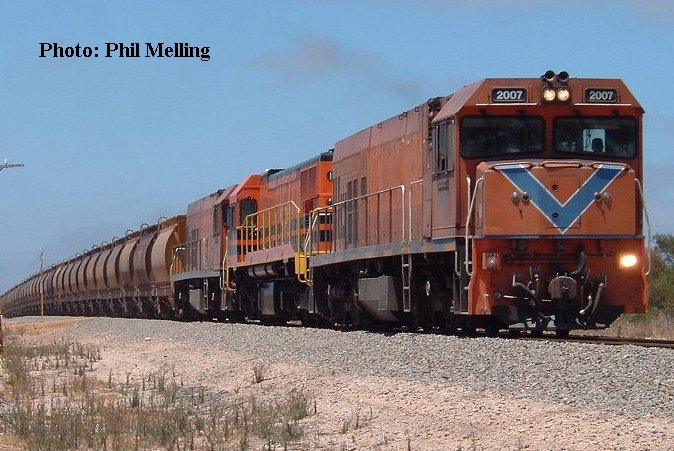 The second of the trains out of Dongara heading north on 8 February 2004 sees P2007/1907 hauling P2017 and a loaded mineral sands train. The train is about 10km north of Dongara in this photo.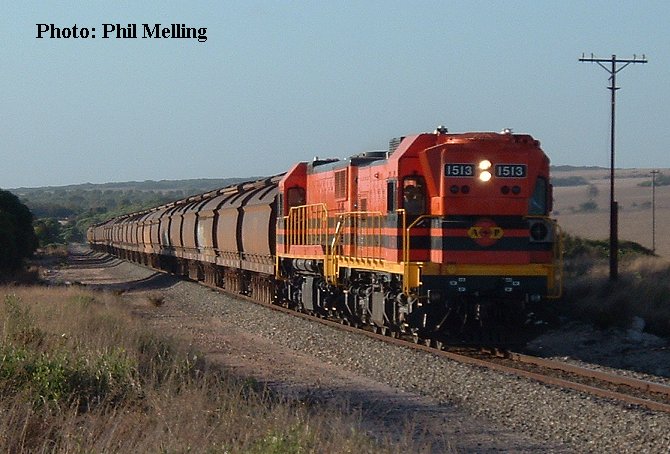 Another day and yet another loco combination. A1513/1907 combine to haul an empty coal train south towards Dongara on 14 February 2004.