The ARHS organised a tour to the Midland Workshops on the 14 March 1982. No one would have forecast the closure of the "shops" yet this happened. The next three photographs feature various scenes at Midland.
New classleader DB1581 receives some last fitting out details prior to commissioning. Today 1581 is still working for AWR.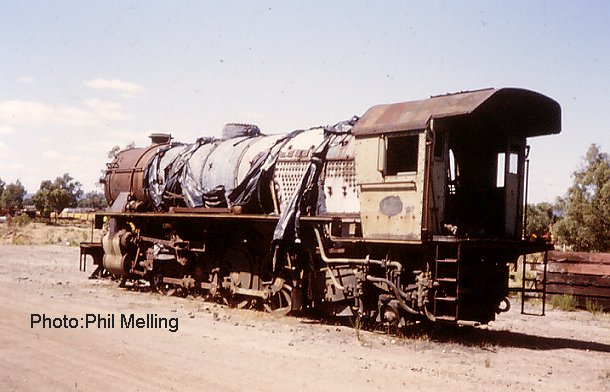 There were still several steam locomotives at Midland in 1982, here we see V1206, later cut up onsite.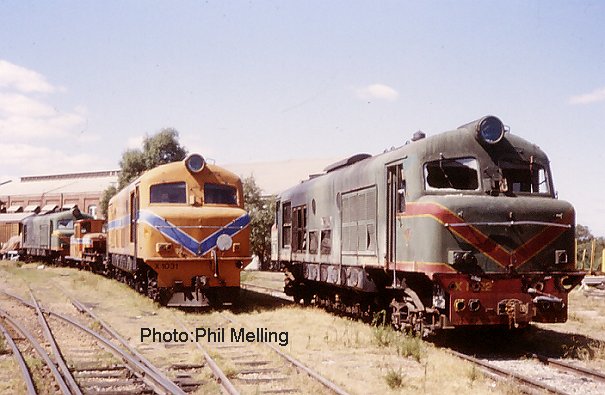 From the left we see withdrawn XB1027, Z1151, X1031 (in for repairs) and accident damaged XB1022. Only Z1151 survives, preserved at Steamtown in Peterborough South Australia.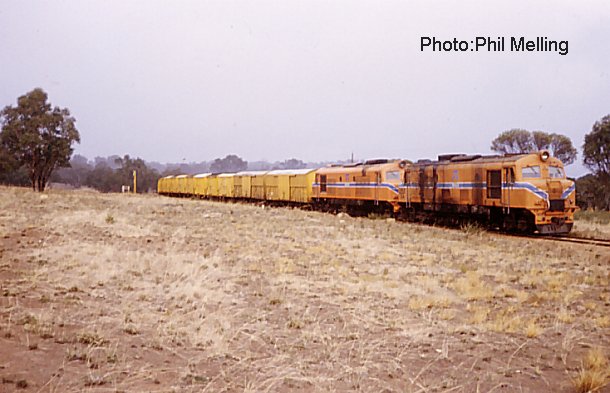 XA1412+XA1403 haul their train away from Kojunup on the now closed and lifted Kojunup to Katanning Railway (which also went through to Boyup Brook and Bunbury) on 2 April 1982. The cab of XA1403 is "preserved" at Gosnells Railway Markets.